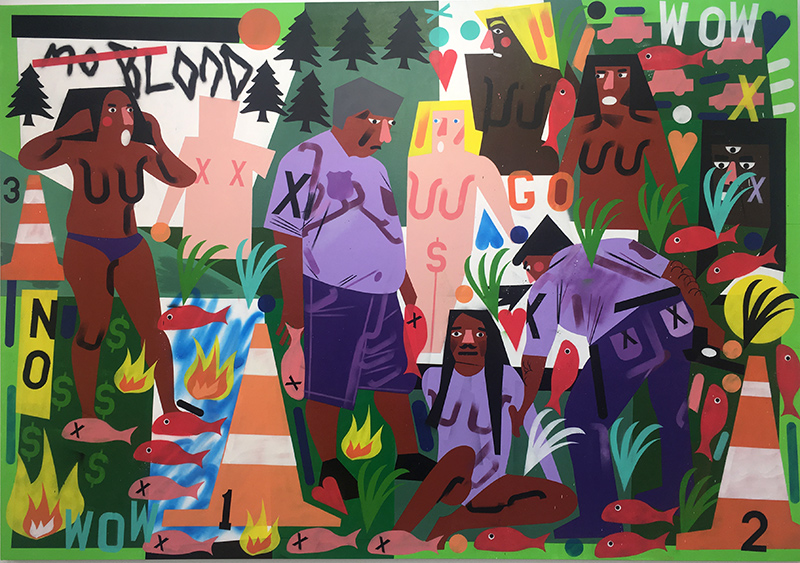 Artist Nina Chanel Abney had two solo exhibitions in Chelsea recently, offering gallery-goers a deeper view into her work.
Seized the Day, at the Jack Shainman Gallery included works that dealt with interactions with police and incidents of violence, while Safe House, held at the Mary Boone Gallery contained riffs off of vintage safety posters remixed in the artist's signature style.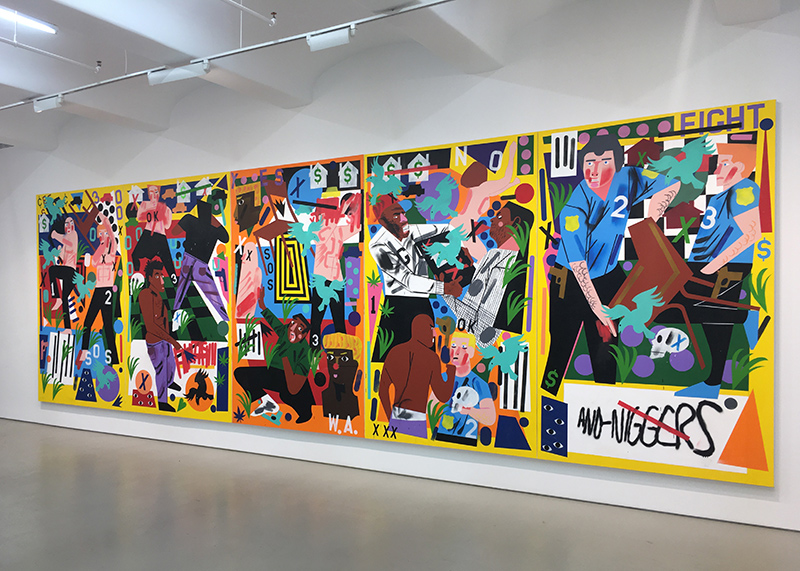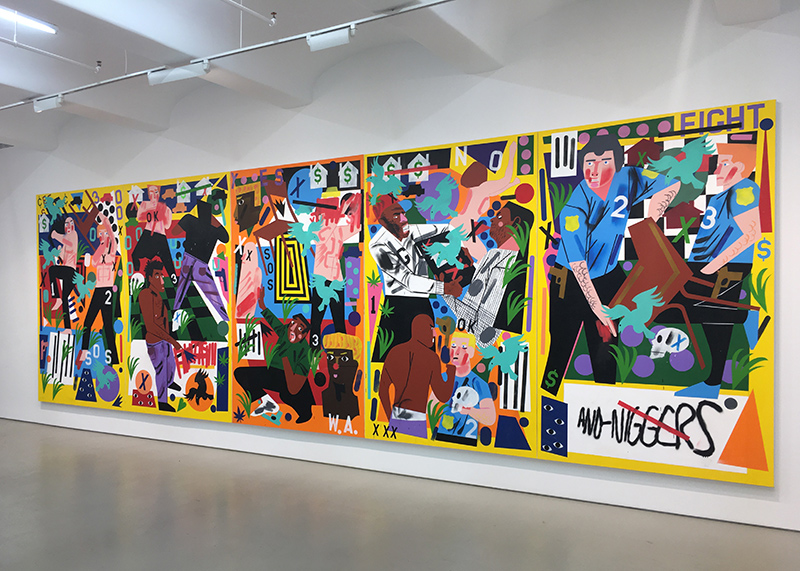 For those who couldn't make it, here are a few choice images from the two exhibitions.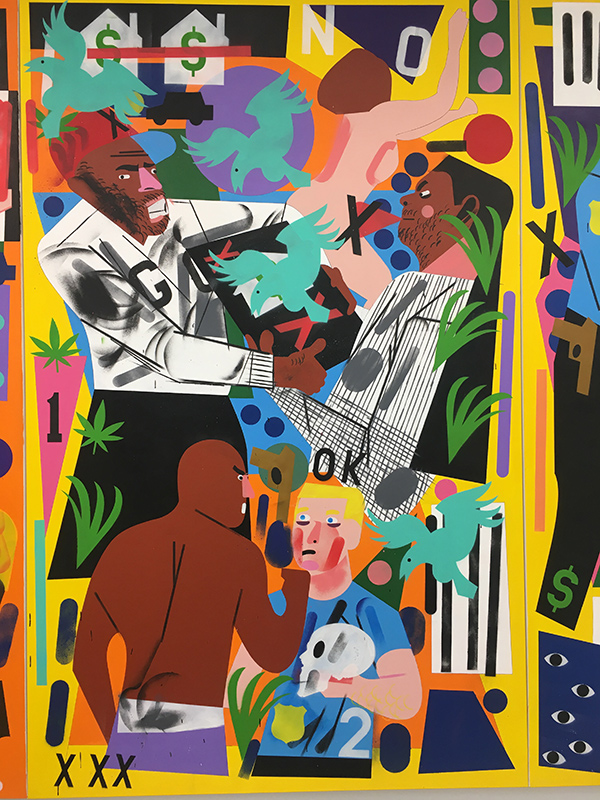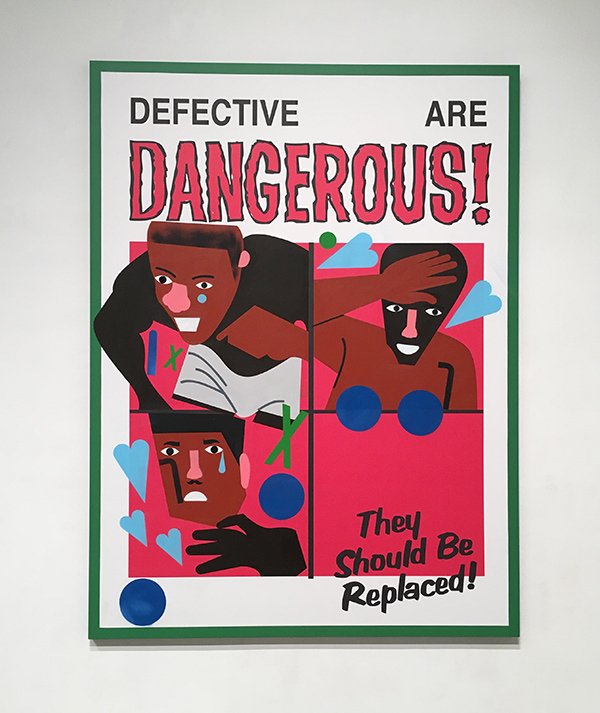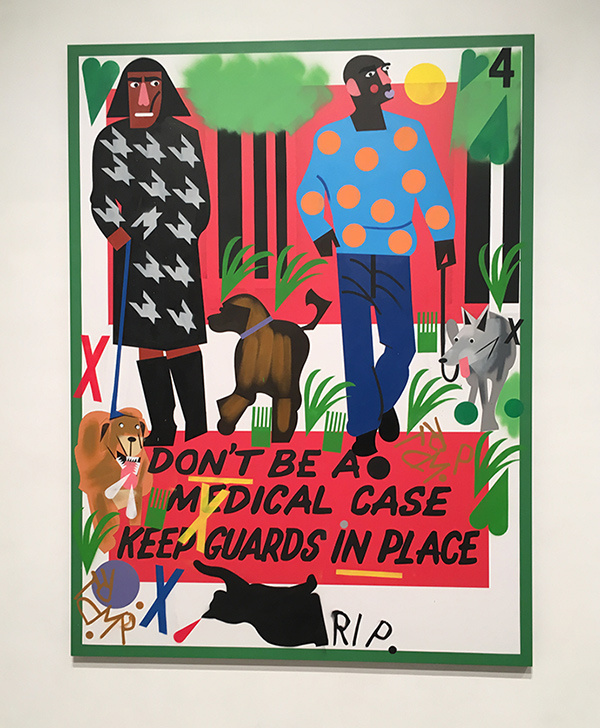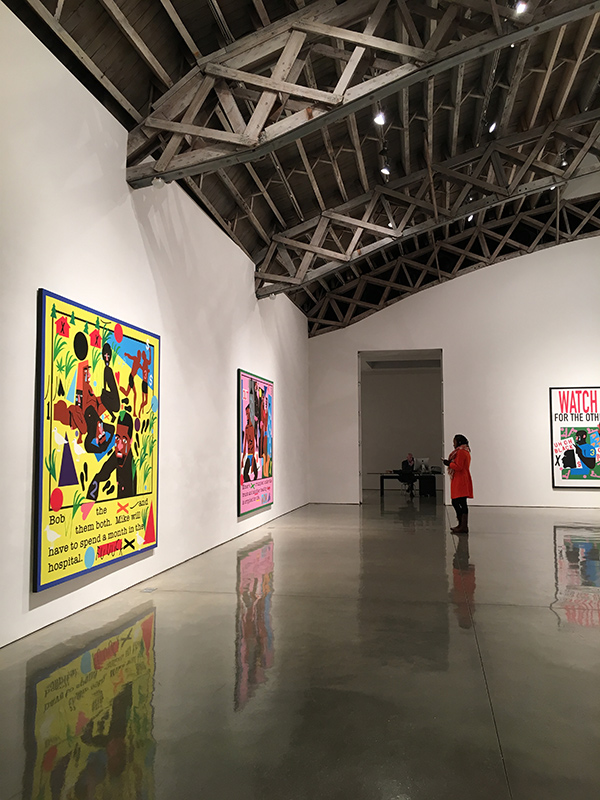 Keep up to date with Nina Chanel's latest work by visiting her website. You can also follow Nina on Instagram to learn about upcoming exhibitions and her collaborations with fashion brands.