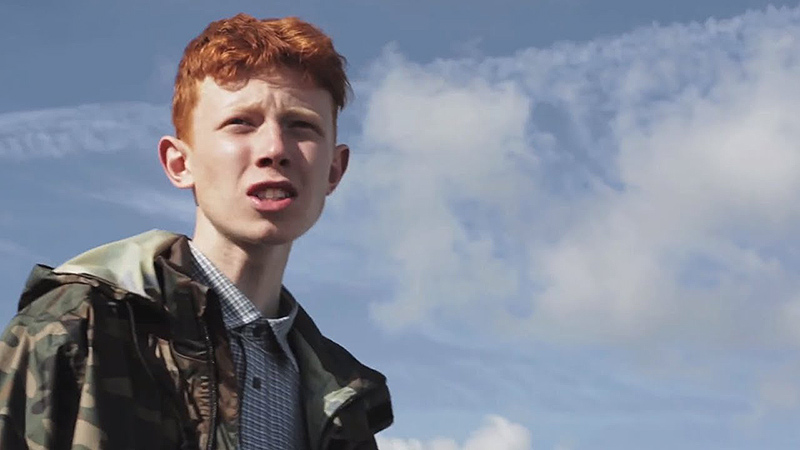 This ginger has soul! English performer King Krule is one of the most exciting new voices in music. We actually mean that literally.
King Krule's got a vocal range that powers everything from shout raps to smooth croons and brings to mind the very best Rock 'n' Roll voices of the past half-century.
Put him in a room filled with iconic Punk Rock and underground MCs and he's got both a grittiness and a growl that would fit right in.
On certain songs it almost sounds like he's sneering while delivering his lyrics. His thick style keeps things interesting and compliments the instrumentals by his frequent collaborator, the group, Mount Kimbie.
Hip Hop has long had a fascination with British accents
Way before Grime, New York Hip Hop heads had a thing for a British accent. Taking a moment to look back, Slick Rick's "La Di Da Di," and Dana Dane's "Nightmares," were early hits (with British accents) that captivated Rap fans.
As the Punk and Hip Hop scenes evolved simultaneously, "Rock the Casabah" by The Clash, was a major roller-disco hit in 1982.
Perhaps Hip Hop has always loved a little British Rock 'n' Roll swagger?
Check out King Krule's uptempo collaboration with Mount Kimbie, "Blue Train Lines."
Also have a listen to the slow, moody collaboration "You Took Your Time."